About Delivery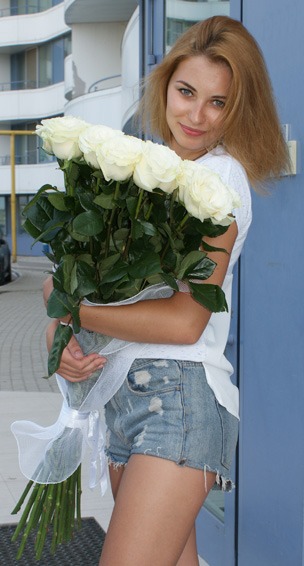 Our service has multiple system of florists shop all over Ukraine, big cities and small towns. Delivery fee is the same in all the cities and towns. But if the recipient lives in a village or a small town that does not have our representative the cost of the delivery depends on the distance to the closest town from where our courier will do the delivery. We work 365 days a year. The only day off is January 1. Usually even recipients do not want meet our courier on this day and move the delivery for January 2.
To make successful delivery the recipient's phone number is necessary and the address we set during the call. We are very often asked to deliver the gifts by the address different from the one written in the order, which can be more suitable for the recipient.
We are ready to make the delivery in an hour two after we have received the order but sometimes the recipient is not ready for this time and we ask for the suitable time and place to hand in the presents personally to the recipient.
Don't worry about the call before the delivery that can reduce the surprise effect! We keep the intrigue and promise "the surprise" and ask to set the suitable time and place for its handing in.
Sometimes, the recipient appears to be out of the place and time requested. In such a case we have to leave the presents to the people who are by the address: family members, relatives. If there is nobody there the courier comes back to the office and we act further up to the situation.
Anyway, we will inform the sender immediately about the situation and do everything to get the present to the recipient.
Payment
Payment:
Cash from hand to hand - you can transfer money to our representative in your city. To do this, select the payment method when placing an order, leave your phone and we will contact you by phone or e-mail to arrange a transfer of money.
Visa
Paypal
Bank Transfer